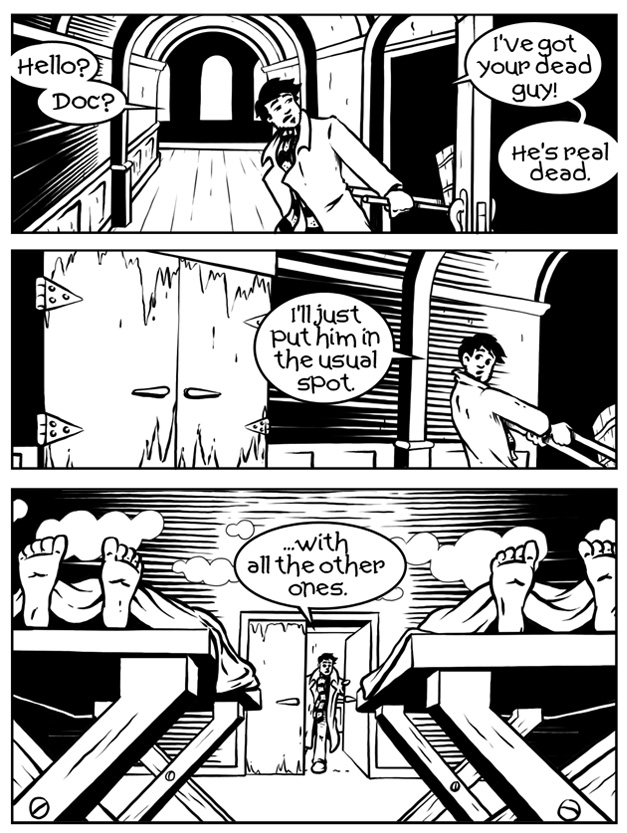 Back from the dead
August 5, 2019


Hi everybody!

Happy to be posting again after a teensy hiatus between updates. Been busy with several other projects, but I'm hoping to give Barnabus Black a little more attention in the future.

Thanks for checking back, and happy reading!

~Razz

Legends is Copyright © Will Ritter and Katrina Santoro. All rights reserved.
Hosted by SpiderForest.